Québec makes a very delightful place for traveling. Not only are there a variety of things to do season round, it is unique in Canada because of its characteristic blend of Inuit, American Indian and French cultures. Although the French that is spoken does sound dissimilar than its European counterpart, you would still do well to gain smoothness and practice in Québec!
Quebec City or Québec City is the capital of the Canadian province of Quebec and is located within the Capitale-Nationale County. It is the 2nd most populous city in Quebec after Montreal, which is about 233 kilometres (145 miles) to the southwest. As of the 2006 Canadian Census, the city has a population of 491,142 and the metropolitan area has a population of more than Seven Lacks
The contraction of the Saint Lawrence River approximate to the city's promontory, Cap-Diamant (Cape Diamond), and Lévis, on the opposite bank, provided the name given to the city, Kébec, an Algonquin word meaning "where the river narrows". Founded in 1608 by Samuel de Champlain, Quebec City is one of the oldest cities in North America. The ramparts surrounding Old Quebec are the only remaining fortified city walls that still exist in the Americas north of Mexico, and were declared a World Heritage Site by UNESCO in 1985 as the 'Historic District of Old Québec'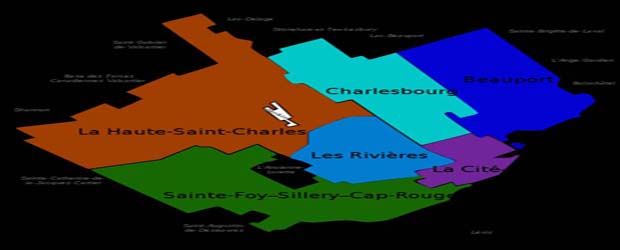 The city is a main cultural centre of the French-speaking world, as well as an important tourist destination. Various celebrations are held annually including the Summer Festival, and Winter Carnival. The city's most famous landmark is the Château Frontenac, a hotel which dominates the skyline. The National Assembly of Quebec, the Musée national des beaux-arts du Québec (National Gallery of Quebec), and the Musée de la civilisation (Museum of Civilization) are found within or near Vieux-Québec.